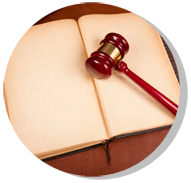 With an aim to provide public services in a time-bound manner, the Rajasthan government on Monday implemented the Public Service Guarantee Act in the state.
The Act, which covers 108 services of 15 major government departments, envisages a time-bound performance of duties by government officials and has a provision of cash penalty for the offenders.
The act came with the purpose that all public servants and representatives should playactive role in disseminating information about the act remote areas so that more and more people can take advantage of it The Public Service Guarantee Act includes services pertaining to departments of Police, Finance, Energy, Medical, Traffic, Public Health Engineering, Food, Housing, Water Resources and Social Justice among others.
As per the provisions of penalty, the competent appellate officer may impose a penalty which shall not be less than Rs 500 and not more than Rs 5,000. The appellate officer may also impose a penalty of Rs 250 per day on undue delay.
The Hon'ble Supreme Courts lays down guidelines in the matter of Damodar S. Prabhu Vs. Sayed Babalal H.for the purpose of compromise between the parties